Representing the West Coast & East Coast Regions
Custom Creative Carpets (Thailand) website – Custom Creative Carpets
The US has long been a major carpet market. Aiming to respond to customers' needs, Custom Creative Carpets (Thailand) was established specially for the Americas, to further the goal of sharing the stunning expertise of northeastern Thailand across the globe.
Our first class carpets embody the concept of simplicity, but with smart, world-class quality products at a competitive delivered price.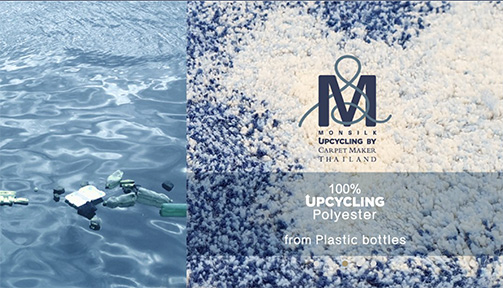 This year with MONSILK – Mind Our Nature Collection Carpet is ready to be decorated for your home. By our desire to see a beautiful, clean and sustainable planet. CCC has joined on the mission, to transform the ocean's junks into masterpieces by our innovation, creativity and uniqueness of craftsmanship. ​
Click the small images to view them at a larger size.