Representing the West Coast Region
Bellaire Dynamik website – Bellaire Dynamik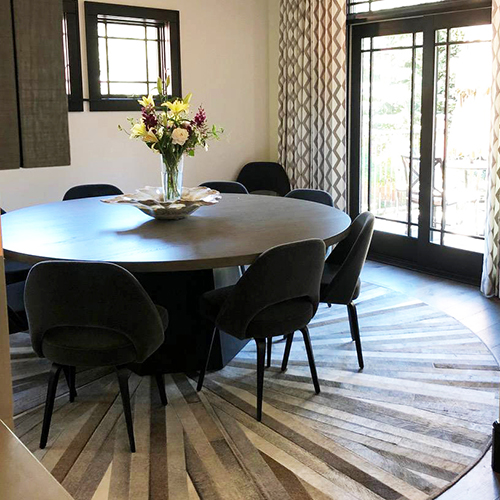 Timberlake Textiles is pleased to announce Bellaire Dynamik! Superior quality – bespoke fabricated cowhide area rugs now available to US high-end trade showrooms and retail establishments.
Bellaire Dynamik provides natural and dyed hides in any size, color or pattern configuration. We invite you to peruse the designs we have added here and look forward to showing these collections personally to you and your sales team should you wish to offer this program to your clients.
Click the small images to view them at a larger size.