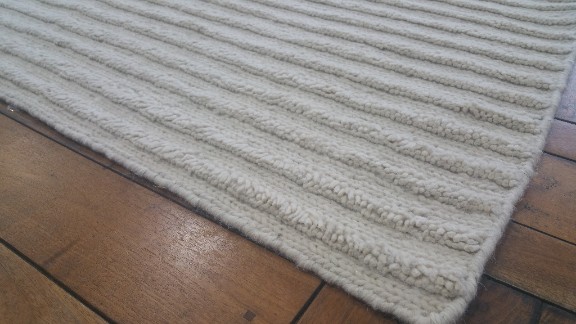 Introducing: HUDSON- a hand loomed flat weave pile with a raised shaggy wool pattern. There are 3 blended colors in the background and a solid trellis. Lots of fun!
Toledo…..altered
This is Toledo from the Banu Collection. Our client wanted to put this in a kids room and have it soft, durable and kid friendly. So we made it in all wool. We think it turned out great!
A reminder, everything we have we can switch over in fibers, colors, qualities and so on…the sky's the limit here.